Music Psychology in Education
By Susan Hallam,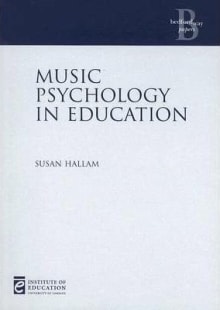 Recommended by Paul Harris
From Paul's list on musical pedagogy.
Whether you're a learner or a teacher, developing an interest in what goes on behind the scenes will naturally reap many benefits. This fascinating book deals with many issues that need to be considered whether music is a hobby or a profession. Susan considers how music is processed in the brain, what musical ability actually is, the psychological side of learning to play an instrument and sing, what feeds into our motivation, and generally the extraordinary impact that music has on our lives.
---