Musicking: The Meanings of Performing and Listening
By Christopher Small,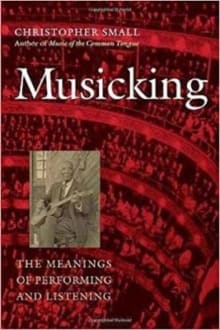 Why this book?
This book explores music in a delightfully refreshing way where the author considers music essentially an activity and develops his concept of 'musicking' or 'doing music' in all its various ways. He gives much confidence to those who may think 'they are not very good at music' to take part in a much more enthusiastic and practical way. It's a lovely way in to the exploration of this wonderful art.
---