Program or Be Programmed: Ten Commands for a Digital Age
By Douglas Rushkoff, Leland Purvis (illustrator),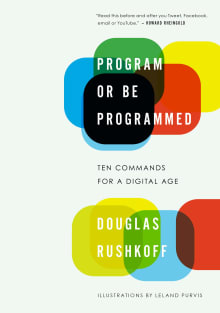 Why this book?
The impact of technology on the way we imagine, conceptualize, write, experiment, and communicate is of increasing concern to people, and has been for some time. In his book, Douglas Rushkoff says, "Do we direct technology, or do we let ourselves be directed by it and those who have mastered it?" Through a guideline, with comics to illustrate, he helps us navigate this new universe. As Francis Bacon said, "We must obey the forces we want to command!"
---