Latkes for Santa Claus
By Janie Emaus,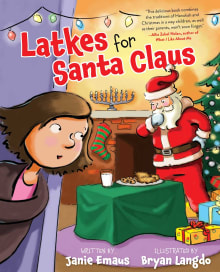 Why this book?
Anna sends an email to Santa explaining that while her stepbrother celebrates Christmas, she will have a surprise treat for Santa instead of cookies. Anna considers many options before deciding on latkes to accompany Michael's plate of cookies.
The book shows how Anna chooses to put her own spin on her new blended family's traditions. Includes recipes for latkes and sugar cookies.
---