Christmas Day in the Morning
By Pearl S. Bucks, Mark Buehner (illustrator),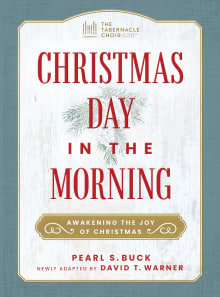 Why this book?
This touching tale, set on a farm, captures the timeless desire we all have to give the perfect gift to those we love. Rob learns the true meaning of love as he gives of himself, and finds a way to surprise his father. Buck has a beautiful way of showing rather than telling, and pulls us in with hope and vulnerability. A gift of love is the best gift of all, and Christmas is the perfect time to share this tender family story.
---