Whatever You Do, Don't Run
By Peter Allison,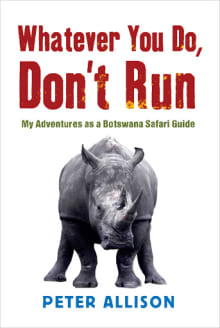 Recommended by Tony Park
From Tony's list on to read on an African safari.
I know Peter – we josh each other and trade funny insults on social media. I hate to say it, but he is a very funny guy. Safari guide memoirs are a dime a dozen in Africa, but this one stands out from the pack because it is both humorous and moving. Peter has a wonderful self-deprecating style and tells, hilariously, of some of his epic failures as a young Australian finding his way in the African bush. Peter loves Botswana, and his passion shines through in this book.
---