Hooked
By G. Bruce Knecht,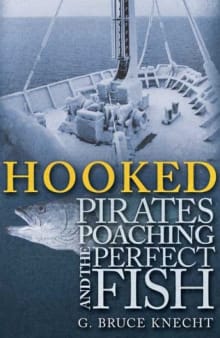 Recommended by John Yunker
From John's list on the best books about saving the oceans.
If you've ever considered eating "sustainably" fished seafood, this book will open your eyes to the fact that there is no such thing as truly sustainable fishing. Through stories of modern-day, high-seas piracy, you'll get a better understanding of how rogue fishing vessels will go anywhere, legal or otherwise, to make a profit. And that one of many reasons why fish species are in great decline everywhere. But this is a demand-driven problem, which means we all have a role to play in solving it.

---