Captive Memories: Far East Prisoners of War
By Meg Parkes, Geoff Gill,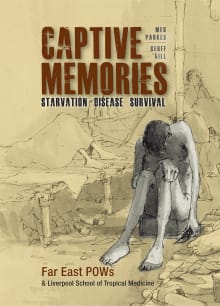 Why this book?
This book tells the story of the 130,000 men who were captives of the Japanese during World War Two. Food and equipment were minimal or non-existent, men died daily, many in agony from which there was no relief and yet in the midst of such horrors the human spirit steadfastly refused to be broken. Captives helped each other, intense bonds were formed, and selfless sacrifices made. Freedom for those who made it home after the war ended meant many things, home and family comfort of course, but also an adjustment for the loss of friendships and a difficult road to recovery for some.
The authors talked to many of these men and this is their story.
---