Surrender and Survival: The Experience of American Pow's in the Pacific 1941-1945
By E. Bartlett Kerr,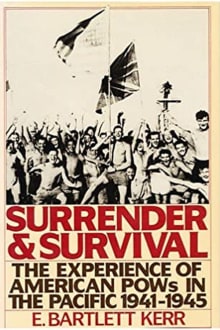 Why this book?
Similar to my own book and used as a research document for it, Surrender and Survival contains a detailed account of Allied POWs in Japanese POW camps from the beginning of the war to its end and their repatriation back to their homelands. It covers many of the locations that Ed Babler was held during his captivity as well as describes the infamous Hell Ships that Ed and hundreds of other POWs were transported on from the Philippines to the Japanese Mainland Islands and elsewhere. In addition, it describes the concept of the Bushido Code, explaining why and how the average Japanese soldier was able to treat the POWs so horribly. I find it a very good read to understand why and how the POWs were so terribly treated.
---