The Tale of the Heike
By Royall Tyler (translator),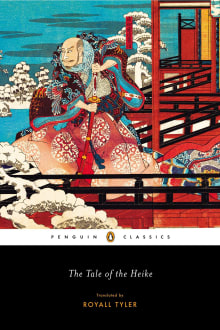 Why this book?
A masterpiece. Royall Tyler translates this tale, which had been recited orally by blind monks in the fourteenth century, into beautiful English; the rhythms of the language, its beauty, tragedy, and poetry become accessible to an English-speaking audience for the first time. One of the greatest accomplishments in translation and a must-read for all interested in medieval Japanese warfare and epic war tales.

---