Can Any Mother Help Me?
By Jenna Bailey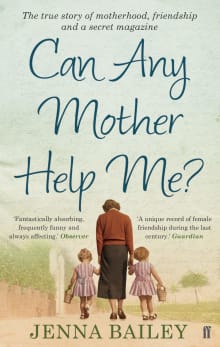 Why this book?
This is an extraordinary story of a group of wives and mothers whose lives connected through a magazine called The Cooperative Correspondence Club. It is a brilliant read: a moving and intimate collection of personal stories and inseparable friendship covering the 1920s to the 1970s. I enjoyed every page, it was an exhilarating read, well written, and well researched. Anyone interested in twentieth-century women's history must read this book.
---
When you buy a book we may earn a small commission.