The Penelopiad
By Margaret Atwood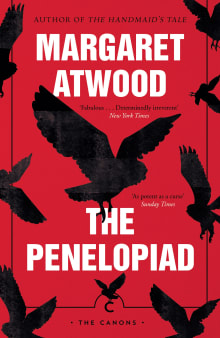 Why this book?
In Margaret Atwood's The Penelopiad the author does what I love best: She breathes life into an ancient story and tells it from an unfamiliar point of view. 
In The Penelopiad, we hear the ancient story of the Odyssey – told not by its boastful hero, Odysseyus –  but by his long-suffering wife, Penelope. Breaking her silence of thousands of years, and accompanied by her twelve maids, she tells us about her less-than-faithful husband, and what his exploits during the Trojan War cost her. 
The hitherto silent Penelope is clever, witty, and wildly entertaining. Her voice is clear, forthright, and ironic. She and her maids give us a whole new outlook on the hero who has owned a particular version of his own story for far too long.
---
When you buy a book we may earn a small commission.