Women at the Front
By Jane E. Schultz,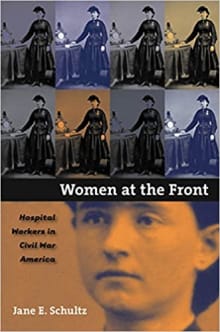 Recommended by Jocelyn Green
From Jocelyn's list on women nurses during the Civil War.
This volume offers a survey of Civil War nurses in both the North and the South. Not only do readers meet individuals like Clara Barton, but readers get an overview of pioneering women in this field, with detailed statistics not found in memoirs.

---