Grounded
By Erin Yu-Juin McMorrow,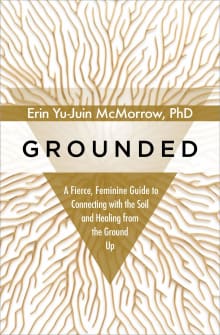 Recommended by Alyson Charles
From Alyson's list on supporting your spiritual awakening.
Dr. Erin, a PhD in policy, planning and development from the University of Southern California, shares about everything from goddess history, to permaculture, to the skewed portrayal of spirituality in mainstream media, to how to connect with Great Mother Earth, to how being led to experience an orgy connected her with sacred sexuality. In Grounded, you can prepare to be held in the safest of space as you learn about and navigate so many aspects of spirituality, including spiritual breakdowns, what radical responsibility is, life-changing mantras and body trauma and relationship healing – this book is a favorite for transcending limiting beliefs and taking you to a way of walking the spiritual path with sacredness, ancient truth, embodiment, wildness and integrity. 
---