12 Rules for Life: An Antidote to Chaos
By Jordan B. Peterson,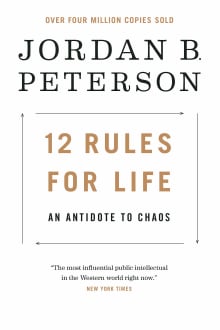 Why this book?
I started reading Peterson in the early 2000s. His mind has a weird combination of knowing all the research, knowing all the ancient wisdom of humanity, and having a feel for the practical, like, what does it mean for my life, right now. When Peterson talks about drug addiction, men and women, young people, and so on, it feels like he is talking to me, directly, with complete understanding and sympathy for the kind of life I am in. he holds no punches and says completely reasonable, thoughtful, wise things that just happen to totally undermine the messages of weakness and victimhood that people get today.

---