Magical Herbalism
By Scott Cunningham,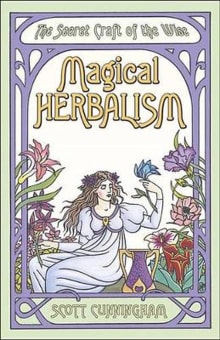 Recommended by Anthea Durand
From Anthea's list on for spirituality and health.
This is a classical book on magical herbalism that has a prominent position on my bookshelf and which I always refer to when exploring plants and herbs. I love the unique way that this book connects you to the magical properties of herbs and plants, by exploring for example their astrological connections.
I have obtained so much value from this book, not only from the knowledge gained of herbs and plants but also from learning how you can use plants and herbs in different ways for healing, for example by making incenses, which is explained so clearly in the book. 
---