The Sacred Bee in Ancient Times and Folklore
By Hilda M. Ransome,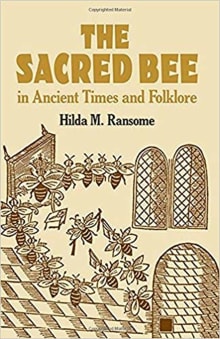 Recommended by Thor Hanson
From Thor's list on the world of bees.
This quirky little title captures a wealth of information about the deep relationship between people and bees. Ransome delves into mythology and folklore from around the world and across a huge span of history. Every page seems to offer some new and unexpected connection or story, from ancient Egyptians ferrying their honeybee hives up and down the River Nile to the Mayans cultivating a rainforest species with the agreeable trait of lacking a sting. No other book gives the reader such an exhaustive and entertaining exploration of how bees, more so than any other insect, have been part of human cultures since the dawn of civilization.

---