Decoding Clausewitz: A New Approach to on War
By Jon Tetsuro Sumida,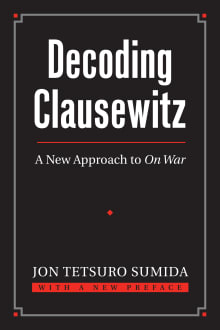 Why this book?
This too often overlooked classic—written by my PhD advisor—not only explains why Clausewitz wrote his masterpiece but what he was trying to say. In doing so, Sumida breaks conventional understandings of both the great German military philosopher and the very subject of military history. Clausewitz and Sumida combine to eschew history limited to explaining outcomes by linearly tracing them back to their origins and instead advocate for narratives that reveal what the participants saw as their options in the moment and then contextualizes their choices and actions. It is this path that leads to knowledge gained through synthetic experience. Decoding Clausewitz is the single most influential work in my approach to military history.
---