Society is Nix
By Peter Maresca,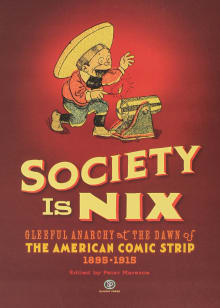 Recommended by Michael Tisserand
From Michael's list on for reading century-old newspaper funnies.
Warning: This book will make you build a new bookshelf. Like other oversized offerings from Peter Maresca's Sunday Press Publishing, you need a tape measure, not a ruler, to determine its dimensions. This means that you can read this startling collection of strips from 1895 to 1915 in the grand size in which they first appeared in early newspapers, back when the colors and characters screamed off the page, reflecting and refracting the frenetic dawn of a new century. These old newspaper comics pages are where Americans first learned to laugh together. Society is Nix can be difficult to find but is well worth the effort.

---