How to Draw Cute Stuff, 1
By Angela Nguyen,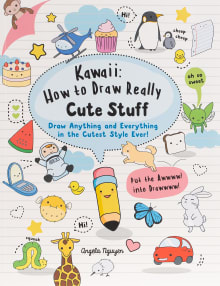 Recommended by Art Roche
From Art's list on for kids to learn about cartooning.
This book features a simple, modern art style that will be appealing to most young artists. It starts out with a nice introduction to drawing tools and basic shapes then moves on to drawing simple objects that can be found around the house. Character design and perspective are also covered and done so with a light, humorous tone. A very comprehensive guide to drawing and an excellent resource!

---