Letters of a Woman Homesteader
By Elinore Pruitt Stewart, N. C. Wyeth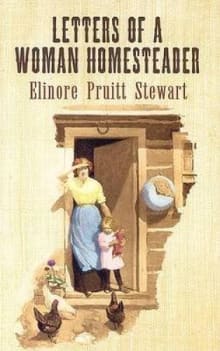 Why this book?
This book delights me. It makes me laugh, it inspires me, and it makes me wish I could have met Elinore Pruitt Stewart. Even though her life certainly wasn't easy, she never lost her hope, her joy, her faith, or her sense of humor.
Stewart wrote these letters to a friend, detailing her successes and failures as a woman homesteader, and hoping to encourage other women to try forging their own lives on the frontier. Wanting to build a better life for herself and her daughter, this widow headed off into the plains of Wyoming, where she took a job keeping house for a rancher while also claiming her own homestead. Her accounts of her new life are funny, moving, and encouraging by turn.
---
When you buy a book we may earn a small commission.