The Life of John Wesley Hardin: As Written By Himself
By John Wesley Hardin,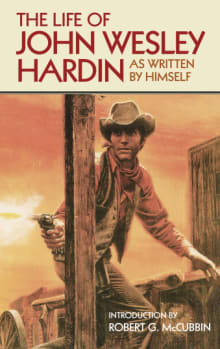 Why this book?
This is one of many Wild West autobiographies posted in various formats at the invaluable and for the most part free to use Archive.org. The book is remarkable because it's one long excuse for the author's many murders. Hardin—far from the sympathetic figure portrayed in Bob Dylan's "John Wesley Harding" (with an extra "g")—comes across as a vicious racist and dissembler. He maintains that the people he shot all but begged him to finish them off. Remarkably, he became a lawyer before being plugged himself. 
---