O Pioneers!
By Willa Sibert Cather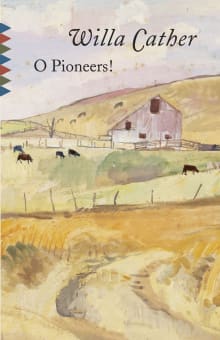 Why this book?
How can you resist a title with an exclamation mark! This feminist eco-classic has Alexandra Bergson as its central character – a frontier farmer who wears a man's long coat and carries it off "like a young soldier" – and who seems to have a more intense relationship with the land than with other human beings. She is not the flashiest of heroines but she burrowed her way into my imagination: tireless, patient, persevering, and mysterious.
---
When you buy a book we may earn a small commission.