Hidden Figures: The American Dream and the Untold Story of the Black Women Mathematicians Who Helped Win the Space Race
By Margot Lee Shetterly,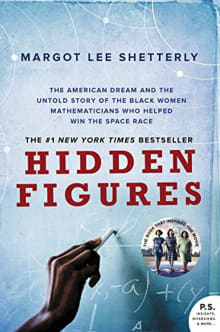 Why this book?
This book makes you fall in love with smart, capable women and it got my twin middle school daughters excited about mastering mathematics. Hidden Figures follows the careers of not one but four extraordinary women—Dorothy Vaughan, Mary Jackson, Katherine Johnson, and Christine Darden. These African-American women used their creativity and their exceptional math and engineering skills to succeed in the aeronautics industry. They not only had to excel at their jobs but had to do it during the Civil Rights era in a male-dominated industry. They approached challenges with confidence and determination and opened up opportunities by simply asking, "Why can't I?" If you think about the time period during which these women worked at NASA it makes their achievements even more incredible.

---