Squatting in Europe
By Squatting in Europe Kollective,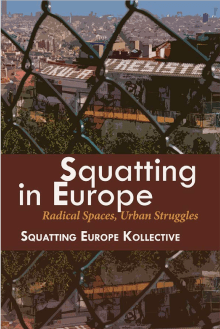 Recommended by Bart Van Der Steen
From Bart's list on squatting and urban activism.
From 2009 to 2021, the Squatting Europe Kollective provided a platform for innovative research on squatting by both academics and activists. The group organized international meetings, created an interactive map of squatter actions in various European cities, and published a number of books. Their 2013 volume provided a state of the art of squatter research. The first chapter distinguishes between different modes ('configurations') of squatting; for example squatting as an alternative housing strategy, a strategy for saving monumental dwellings from demolition or squatting as a tactic for confronting neoliberalism. The subsequent chapters zoom into particular issues, such as the ways in which squatters organize the running of occupied places, respond to criminalization and form international travel networks. 
---