Penis Envy and Other Bad Feelings
By Mari Ruti,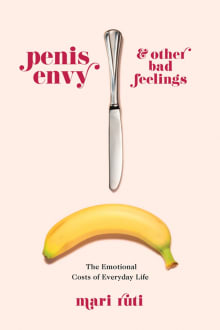 Recommended by Todd McGowan
From Todd's list on psychoanalysis and capitalism.
Although Ruti's book is not directly about capitalism, it includes perhaps the best psychoanalytic proposal of confronting the imperatives of capitalist society that I have ever read. Ruti discusses how sexism operates within capitalism primarily in the book, but her point is always about how concepts from psychoanalysis that seem retrograde—such as penis envy—can actually be the basis for a critique of capitalism and sexism. 
---