Big Magic: Creative Living Beyond Fear
By Elizabeth Gilbert,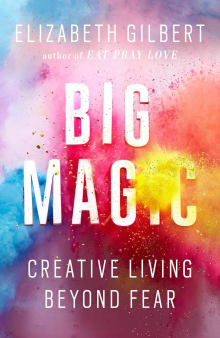 Why this book?
I've never read Eat, Pray, Love, but Big Magic showed me what the hype surrounding Eilzabeth Gilbert is all about. This book helped dispel some of the deep-seeded "artists die broke and alone" socially imparted beliefs that I didn't even realize were hidden deep down there. It also gave me a language for talking about the ideas I have that aren't right for me (or aren't right for me right now), which is incredibly freeing. It strips the guilt, shame, and most of the frustration away from "writer's block," and that gave me a fresh perspective on creative thinking. 
---