The Organized Mind
By Daniel J Levitin,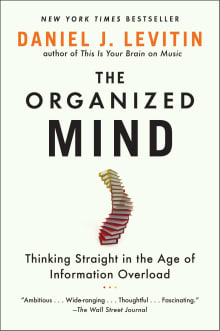 Recommended by Melanie Deziel
From Melanie's list on to make your marketing more creative.
This book is a hefty one—I recommend the audiobook if you've got a bad back—but it will help you understand how your brain works in a way that almost no other book can. And the better you understand your mind, the better you'll be able to make it do what you want, and how to protect yourself from the things that might otherwise sabotage your creative thinking.
---