The Interior Design Handbook
By Frida Ramstedt,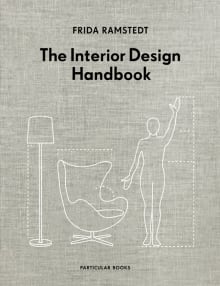 Recommended by Laura Calder
From Laura's list on making and running a welcoming home.
Finally, a book for regular people that spells out the golden rules of design in a way that's easy to understand and to apply to the homes we live in, whatever they may be. Ramstedt guides us through everything from lights to flower vases to the arrangement of furniture to choosing white paint. A book to help us see the places where we live with fresh eyes and tackle the kind of tweaks that will make us feel more at home in them than ever.

---