What Angels Fear: A Sebastian St. Cyr Mystery
By C.S. Harris,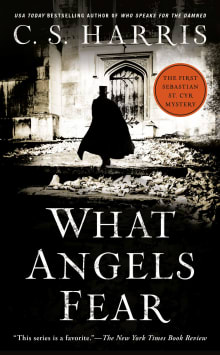 Why this book?
This is my personal favorite of the Regency mystery series. The author is a thorough researcher weaving interesting details into her stories without large information dumps, and she is a master at creating relatable characters. Each plot has plenty of twists to keep you turning the pages.
In book one, Sebastian is accused of murdering a young woman and forced to evade the Bow Street Runners in order to prove his innocence. There is a fascinating group of minor characters who reoccur throughout the series. Don't pass this one by.
---