In These Times
By Jenny Uglow,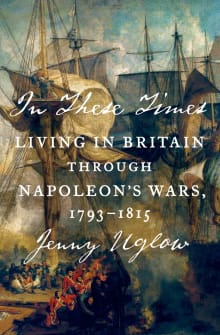 Recommended by Martin Hutchinson
From Martin's list on the best books on Regency politics.
Jenny Uglow looks at the Napoleonic Wars period from the bottom up -- what life was like, how political issues affected the person in the street. Bankers, clergymen, working men and women, manufacturers, and statesmen all play roles in her narrative. Through the letters and diaries of ordinary people, she produces a vibrant picture of life in a period of unprecedented political, social, and economic turmoil. She still ends with the Battle of Waterloo, but Waterloo as experienced by the junior officers and enlisted men. A fascinating book, that shows how high politics and world events affected ordinary people and is highly accessible to general readers.

---