The Bombshell Effect
By Karla Sorensen,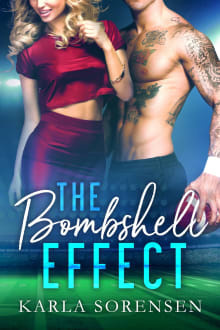 Recommended by Kandi Steiner
From Kandi's list on sports romances for that fuzzy fall feeling.
If you like sports romances, angst, humor, and heat, this is one book you cannot miss. The Bombshell Effect is proof that Karla Sorensen can write humor, heart, and angst in a harmony that should be illegal. I didn't just love this book, I inhaled it, making it a permanent piece of who I am -- and I'll never let it go.
---