Luckman at Quarterback
By Sid Luckman,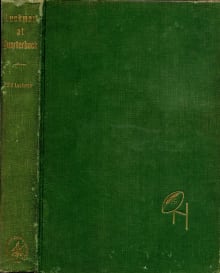 Book description
Coming soon!
Why read it?
1 author picked Luckman at Quarterback as one of their favorite books. Why do they recommend it?
R.D. Rosen
In 1949, while still playing for the Chicago Bears, Luckman (and a ghostwriter) penned this appealingly modest account of the quarterback's early life. Since Luckman left no other writing behind, it's an invaluable account of a "scrawny runt's" rise to national football celebrity by his 24th birthday. The most moving aspect of the book, for those in the know, is his silence about his father's murder of Sid's favorite uncle. Instead, he used a cover story for Dad's disappearance and then kept his mouth shut for the rest of his life.