The Paper Menagerie and Other Stories
By Ken Liu,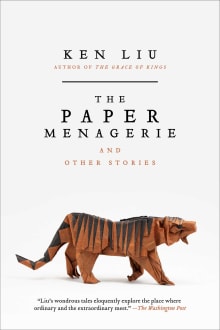 Recommended by Kenneth W. Cain
From Kenneth's list on short story collections.
I love, love, love "The Paper Menagerie". It's one of my favorites. In fact, I've not come across one story by Liu yet that failed to take me to another place. His work has appeared in numerous pro markets and featured in the Netflix series, Love, Death, & Robots. Now you can get the wealth of it in one place, and I'm thankful for it. Liu is a fantastic writer with unique and diverse ideas and world-building. 

---