Adventure Quest the Dragon's Secret
By Lyra Trice Solis,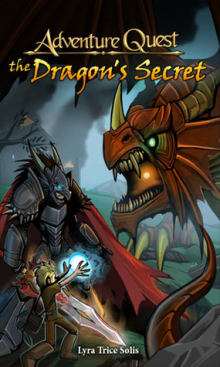 Why this book?
Adventure Quest, and Artix Entertainment's games as a whole, were a formative part of my childhood and play a big role in what I write now. When I found out that a novel was made in that series, I had to check it out. Set in Adventure Quest, this novel follows the tale of a character who loses his home to a dragon attack, and sets out on a quest to find the dragon in question, while learning how to wield the magic that he is capable of using. It puts a fun spin on an old kind of story if you ask me!
---