Eleanor Roosevelt, Vol. 1: 1884-1933
By Blanche Wiesen Cook,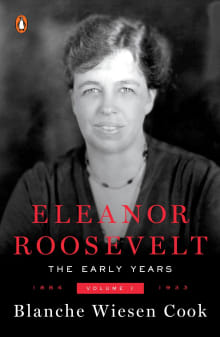 Why this book?
The irresistible first volume of Cook's much-praised, magisterial 3-volume study of Eleanor Roosevelt's eventful life. An expert narrator and historian, Cook follows ER through her difficult childhood, impactful education, challenging marriage, political training, and fascinating early career in public life, right up to the brink of becoming first lady in 1933. Sensitive, solicitous, and a triumph of biography.

---