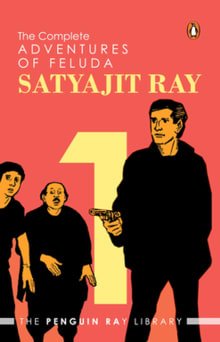 Complete Adventures of Feluda Vol. 1
By Satyajit Ray
Why this book?
I suppose few people planning to visit London would use the stories of Sherlock Holmes as a travel guide. Today's London bears little resemblance to the city the famous detective worked in. Feluda, the creation of India's best-known arthouse filmmaker Satyajit Ray, is the Kolkata equivalent to Holmes. Ask any Bengali, she/he is likely to know the many short stories featuring PI Pradosh C. Mitter aka Feluda. Like the Holmes catalogue, the Feluda stories, written between 1965 and 1995, are now a little quaint, but then, so is Kolkata. The chasm between the literary view and the lived reality of…
From the list:
The best books on Kolkata (Calcutta India)
When you buy a book we may earn a small commission.