Voices in the Wilderness
By Ronald Morehead,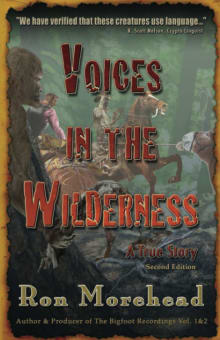 Recommended by Ernest Solar
From Ernest's list on believing in Bigfoot.
Ron Morehead is a true explorer in the field of Bigfoot research. He could easily stand shoulder-to-shoulder with Clive Cussler in the category of author, explorer, and adventurer. Voices in the Wilderness chronicles Morehead's four-decade journey of trying to understand what he heard in the Sierra Nevada woods back in the early 1970s. Toward the end of the book, Moorehead explores ideas and theories on the origins of Bigfoot and what researchers are searching for in the forest.
---