The Quest of the Holy Grail
By Unknown, Pauline M. Matarasso (translator),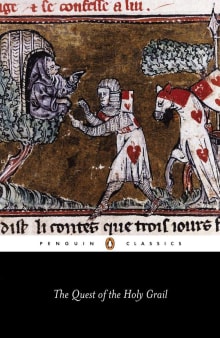 Recommended by Graeme Davis
From Graeme's list on mythology and its impact on the world.
This is an early example of mythology being used for a deliberate purpose: in this case, the promotion of Christian chivalric virtue. Full of dreamlike images and allegories, it also had a great influence on early fantasy writing, even if those creating early fantasy tales had never read it. And then, of course, there's Monty Python.

---