The Mists of Avalon
By Marion Zimmer Bradley,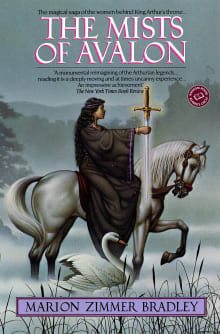 Recommended by Leslie Morgan Steiner
From Leslie's list on to make you love being a woman.
What an audacious book – a retelling of the King Arthur legend from the women's point of view. Part history, part fantasy, this book rang true to me in its portrayal of the power of the divine feminine. The female characters own their sexuality and the strength inherent to being a woman. I loved getting deliciously lost in Bradley's imagination of the mystical skills of our ancient mothers. To this day, I wonder if she might have been writing about reality, not fantasy, and it is our present generation that has lost touch with our astonishing female powers.
---