Le Morte D'Arthur
By Sir Thomas Malory, William Caxton,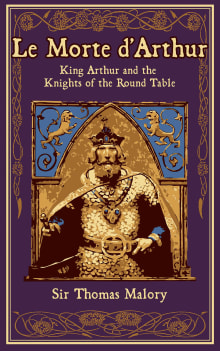 Recommended by Cory O'Brien
From Cory's list on King Arthur and the Knights of the Round Table.
If you're interested in the Arthurian Legend, Thomas Mallory is a great place to start. He's not the first guy to write about King Arthur and his knights (that honor is widely attributed to French poet Chrétien de Troyes), but he is possibly the first writer to collect all the scattered legends into one cohesive narrative. He's also the only guy to do it while imprisoned for attempting to overthrow the government/having sex with another guy's wife, at least as far as I know, and that passion for insurrection and adultery definitely shows through in his work. It's a very old book, and as such the language can be a bit dense and meandering, but it's also the basis for every other book on this list, and its age means you can read it for free through Project Gutenberg, so that's a plus.

---