Life in a Medieval Castle
By Joseph Gies, Frances Gies,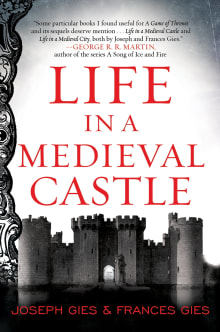 Why this book?
This is an amazingly comprehensive and lively guide to life in a medieval castle, useful for me because I write historical novels for adults, and I like to get my background facts right. It's packed with information about subjects as various as the herbs strewn among the rushes in the castle hall, the timing of everyday dinner (between 10 am and noon), and how a count might take off his shirt in the evening to have his back scratched… It tells how the castle remained 'the basic center of power throughout the Middle Ages' both in peace and war.
---