Columbus and Other Cannibals: The Wetiko Disease of Exploitation, Imperialism, and Terrorism
By Jack D. Forbes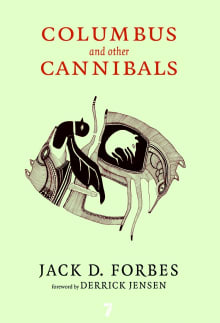 Why this book?
Why do people harm each other and the planet? Why do the rich continue to accumulate more and more wealth, when they already have all they need? When is enough, enough?
Those questions can be answered by social psychologists, environmental economists, historians, and other academics. But Jack D. Forbes' book is perhaps the best explanation I have ever read. Drawing on the history of the colonization of North America, Forbes (Renape/Lenape) argues that modern civilization is based around "a spiritual sickness with a physical vector." He calls it the wetiko disease: the desire to consume other beings, with no possibility of satiation. Forbes' exploration from his indigenous perspective is one of the most important books I've ever read.
---
When you buy a book we may earn a small commission.