Giants of the Frost
By Kim Wilkins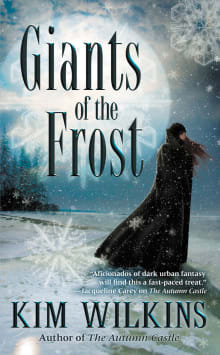 Why this book?
The Norse God: Vidar
Suspense, Horror, Romance, Adventure—this book has it all! Vidar's steadfast search for the mortal woman he loved and lost, and the complications of her return as a cynical scientist at a research outpost in the modern world are both "wild and melancholy." I love the idea of a god with such a loyal heart. This book gets bonus points for going all-in on Odin as the villain of the piece, but also features Loki in full Trickster form, and touches on many of the other gods of Asgard.
---
When you buy a book we may earn a small commission.