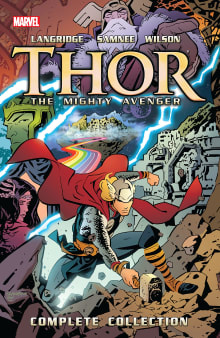 Thor The Mighty Avenger
By Roger Langridge
Why this book?
The God: Thor
Marvel doesn't always get it right, mythologically speaking, but this all-ages title was a fantastic introduction to the superhero version of everyone's favorite Norse God, Thor. Romantic and full of adventure, with peeks at Thor's goat chariot and guest appearances by a handful of other superheroes along the way, paired with the gorgeously expressive artwork of Chris Samnee, this is definitely a graphic novel worth gifting to both the young and young at heart in your life—if you can find it to give!
From the list:
The best books on Norse gods set in the modern world
When you buy a book we may earn a small commission.