High Magick
By Damien Echols,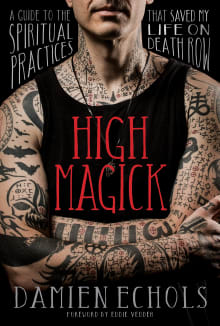 Recommended by Jamie Della
From Jamie's list on magick and witchcraft as self-care and wellness.
Reading High Magick, opened my eyes. Before my formal magickal training, I innately knew that Magick and Witchcraft open a path to access the divinity within. My Wiccan Elder High Priestess recognized this inner sight and chose me for private Magickal lessons with tailored parables in the oral, storytelling Goddess tradition. I didn't realize I had been learning High Magick. Although structured in a linear, Divine Male perspective, this book offers the same endpoint: Magick is a direct connection to the Divine Source. I have always applied magick to transform trauma into wellbeing and Damien Echols, sentenced to death and later acquitted, did the same. By incorporating magickal practices, he preserved his humanity and safeguarded himself against negativity, thus elevating his awareness to envision his release from prison.
---