Epic and Romance: Essays on Medieval Literature
By W. P. (William Paton) Ker,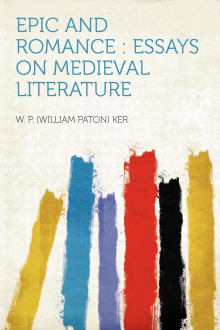 Why this book?
This book, from a fin de siècle Scotsman, is a classic of literature in its own right. It contains a perfectly brilliant reading of the sagas as well as other works of medieval literature. It has never been surpassed and is perhaps unsurpassable. Every sentence is an elegant gem, with one nonobvious insight after another. He just nails it. Ker reminds you that literary criticism need not be pretentious and badly written as it so often is. Treat yourself. 
---