The Hebrew Bible
By Unknown, Robert Alter,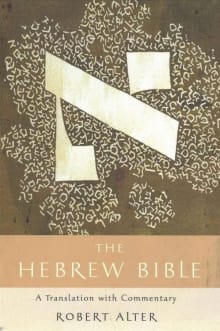 Recommended by Lori Banov Kaufmann
From Lori's list on Jewish books you'll ever read.
Because how can you have a list of the greatest Jewish books of all time without this? (apologies for putting it in last place!). The one that has defined life as we know it yet so few of us have ever really read. Actually, "reading" seems too gentle a word for what happens when you dive into this ancient text - grappling, struggling, or wrestling seem more apt. The pre-eminent scholar Robert Alter renders the ancient Hebrew into a powerful, faithful English translation which soars.
---