The Birthpangs of Protestant England: Religious and Cultural Change in the Sixteenth and Seventeenth Centuries
By Patrick Collinson,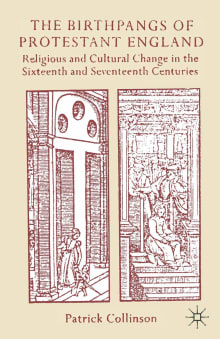 Why this book?
Thirty years after its first publication, Patrick Collinson's elegantly written account of how Protestantism transformed English society remains fresh, challenging and surprising. Focusing on art and culture, urban life, the family and ideas of nationhood, it persuasively argued that it makes more sense to see the Reformation as a drawn-out process rather than a dramatic 'event', and as one that was coming to fruition only in the reigns of Elizabeth I and James I. It is also a triumphant demonstration of how short books can punch above their weight.

---