Crown of Thistles: The Fatal Inheritance of Mary Queen of Scots
By Linda Porter,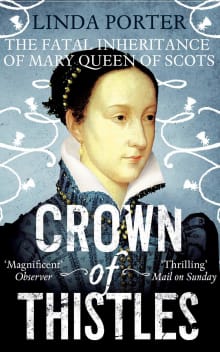 Why this book?
Reams have been written about the tragic life of Mary, Queen of Scots, from the magisterial biographies by Antonia Fraser and John Guy to those focusing on her relationship with her sister queen, Elizabeth Tudor. Crown of Thistles by historian Linda Porter plugs a gap in Mary's history by exploring the background to the prolonged rivalry and dynastic complications between the Stewarts of Scotland and the Tudors of England. 
Dr. Porter's book was an invaluable resource which I mined for lots of fascinating nuggets and incisive comments not found elsewhere.
This is an excellent, highly readable introduction for anyone wishing to know more about the violent history of the ancestors who shaped Mary's destiny.
---